Offsite backups. Why they're more than just a good idea….
Why having your own domain name is good, and just how easy it is…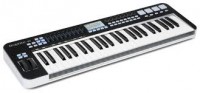 Building a keyboards rig incorporating the classic synth voices you want without looking like Rick Wakeman (and keeping the wife happy!). Mike Whitaker gets to play programmer and keyboard roadie.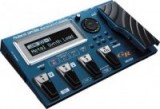 Decision made – Mike Whitaker takes the first steps into incorporating a Roland GR-55 into his guitar rig for a musical.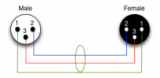 Mike Whitaker explains exactly why mics use XLR cables, and what benefits you get from doing so.
A small but very useful box that should be one of the first things that goes into your gig bag.